Tell us a little about what you need, and we'll respond quickly with our price and estimated turnaround time.
Need an appraisal now? Order securely online for an accurate, reliable appraisal to fit your specific needs.
When you need to know the true value of a property, you need an expert. Find out about the appraisal process.
Nominate Lanier Appraisal Service as Best in Hall County Appraiser
Not sure if you know the Correct Square Footage of your home? This could cost your thousands. Click here for more information on our measurement services!

ATTENTION ALL LAKE LANIER BUYERS: LOW SUPPLY IS DRIVING SALES PRICES UP, BUT INTRINSIC VALUE MAY NOT HAVE CHANGED. BEFORE YOU PUT A HOME UNDER CONTRACT CONSIDER GETTING AN APPRAISAL FROM A LAKE LANIER EXPERT TO MAKE SURE YOU ARE NOT OVERPAYING FOR THAT HOME. IF YOU ARE GETTING A LOAN YOU MAY SAY I AM PROTECTED BY THE BANK APPRAISAL. THIS IS NOT ALWAYS THE CASE. APPRAISERS HAVE A TENDENCY TO APPRAISE A HOME AT OR VERY NEAR THE SALES/OFFER PRICE, BECAUSE THEY GET A COPY OF THAT SALES CONTRACT FROM THE LENDER AND THEY LET THAT SALES CONTRACT IN SOME CASES INFLUENCE THEIR APPRAISED VALUE. GET AN APPRAISAL DONE FOR YOUR OWN PIECE OF MIND EITHER BEFORE YOU MAKE YOUR OFFER OR AS PART OF THE OFFER, MAKE IT CONTINGENT UPON YOUR OWN APPRAISAL RESULTS (NOT THE BANK APPRAISAL RESULTS).

ADD MY VIRTUAL BUSINESS CARD TO YOUR PHONE OR COMPUTER WITH ONE CLICK

Do you want to Keep up with Current Appraisal Issues....Click Button Below.
SELLERS: Price your home IN the Market not just ON the Market and Get it Sold..
We specialize in working with homeowners on Pre-Listing and Pre-Sale Appraisals.
Do you want an UNBIASED opinion of Value from someone who has NO vested interest in your property? You have come to the right place! Don't take any chances on over or under pricing your home as a Seller. As a Buyer, do not run the Risk of overpaying if you are a CASH buyer where no loan or Appraisal is involved.
Click on the link below for all the detailed benefits of a Pre-Listing Appraisal.
We also conduct Relocation, Estate Planning Appraisals and Tax Appeal Appraisals and ALL Single Family Home Appraisals.
http://www.lanierappraisalservice.com/Pre-ListingAppraisals
Mary Thompson - Lanier Appraisal Service Reviews
Mary Thompson named as one of The Top 10 Appraiser Power Bloggers Nationwide.


Our Specialties & Experience Include:

Lake Lanier, Private Party Appraisals (Pre-Listing & Sale Appraisals). We work with Buyers and Sellers regularly who order their own appraisals for peace of mind before placing their home on the market or before placing an offer on a home. Pre-Listing or Listing Appraisals are worth their weight in Gold and should be included as part of the Home Selling Preparation Process.

A Pre-Listing Appraisal is just as important as updating your home with new paint, carpet, appliances, etc. before you put it on the market.

Yours

Truly named the Number 1 Real Estate Appraiser in the State of Georgia on Active Rain.
www.activerain.com
Number 2 Female Appraiser in the Entire Country. Almost 2,500 Appraisers have a blog on Active Rain and almost 165,000 Realtors have blogs on this very large Real Estate Related Blogging Website.



Honored to Receive for the 2nd Year in A Row...The

Hall County Board of Realtors Affiliate Workhorse Award

for developing the Board's new website and bringing them on board with Social Media Sites and Pay Pal. Thanks guys!

www.hallbor.com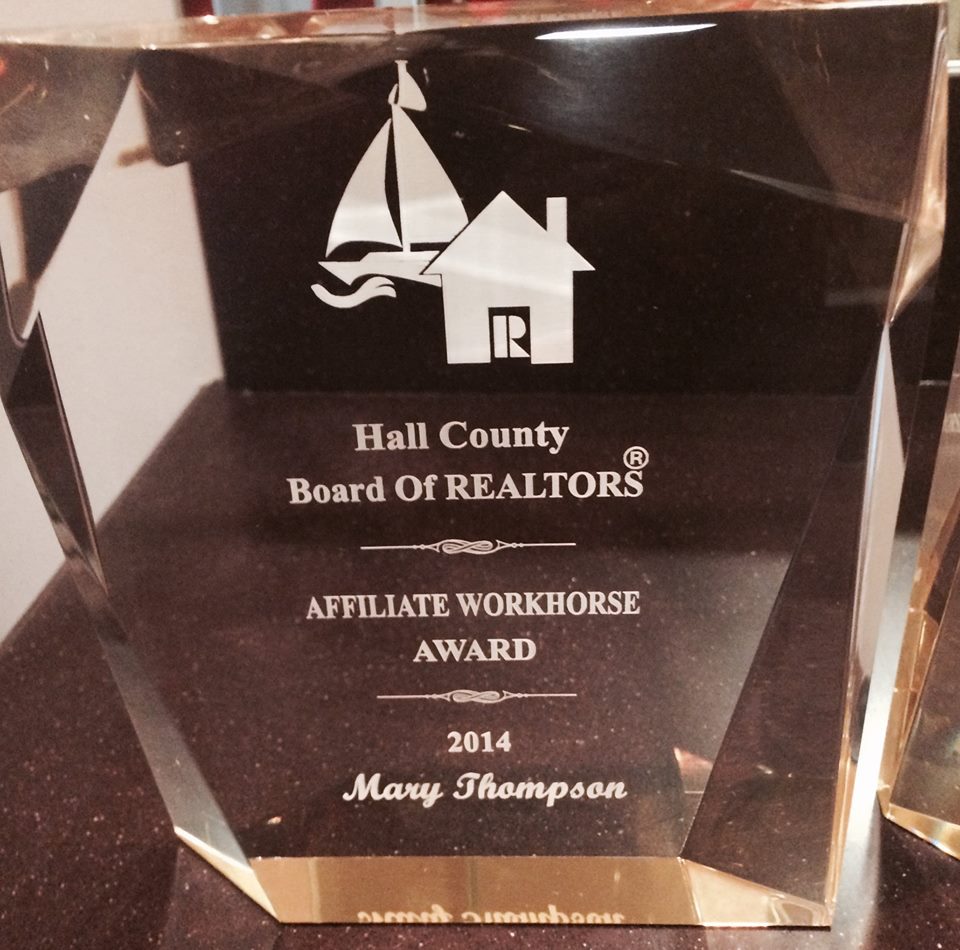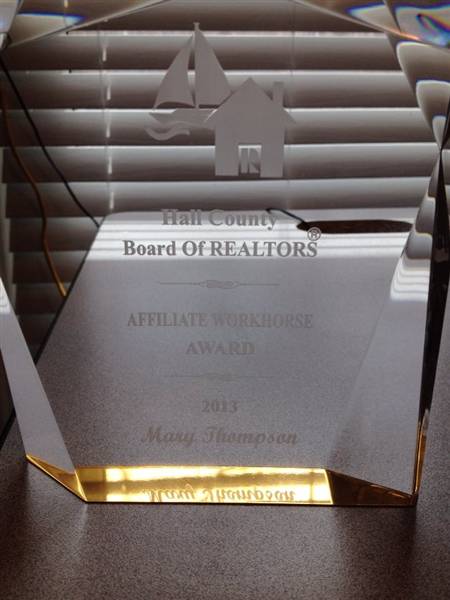 The Best money you can spend is for a Pre-Listing Appraisal as it can be used for negotiations and rebuttal ammunition, should the buyers lender have an appraisal that you do not agree with!
As a Buyer
it is also very WISE to get an appraisal BEFORE you make an offer on any home! Do NOT overpay for that home! Especially CASH buyers, where no loan is involved, get an appraisal first!

DO YOU KNOW WHAT THE CORRECT SQUARE FOOTAGE OF YOUR HOME IS? WE CAN PROVIDE YOU WITH A PROFESSIONAL SKETCH AND FLOOR PLAN OF YOUR HOME WHICH CAN BE INCLUDED IN THE MARKETING OF YOUR HOME.


Courthouse Records are typically WRONG and Square Footage has a direct impact on value! Contact us today about having a Sketch done on your home. You will be glad you did! Here are some Samples of Sketches that we can do for you!
HOMESKETCH.PDF
buildingsketch.PDF
Gainesville Times Article Link below, about Lake Lanier Values, written by Jeff Gill. Yours Truly spotlighted while conducting a Lake Home Appraisal
http://www.gainesvilletimes.com/section/6/article/91878/
I am very proud to have been elected to and will serve on the 2016 Board of the Hall County BOARD of Realtors as Chairman of the Technology Committee.
**
Golf Course Properties we have appraised include homes in:
Royal Lakes, Chateau Elan, Hamilton Mill, Polo Fields, Sugarloaf Country Club, Country Club of the South, White Columns, etc. Golf course homes have their own unique attributes just like Lakefront homes. You have to understand the site values based upon views, location on the course; Hole, Green, Sand Trap, Fairway, Lake, etc.

Mary is a Certified Appraiser with 24 years of appraisal experience, She has a proven track record in the area for providing professional, quality appraisal reports for both lenders and individuals.

Mary was inducted into the Who's Who of
Professionals for her work in the Appraisal business and for her success in the founding of her own company 17 years ago. Mary and husband Chuck, also an appraiser work together out of their office in Flowery Branch, GA

Through this web site, you can perform a number of tasks. Ordering an appraisal is just a click of a button away. Or, spend some time and find out a bit more about the appraisal business. The more you know, the better decision you can make. And check back frequently, as our content is always being updated.
"Mary is well known by many of the top Lake Lanier Realtors and they can tell you that Mary knows the Lake!"
Teresa Smith, Arthur Prescott, Sheila Davis, Patsy Bailey, Norman Moolenaar to name a few.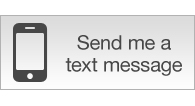 There was a problem returning the RSS feed.

Today's Rates
| Mtg Loan | Rate | APR |
| --- | --- | --- |
| 30-yr Fixed | 3.88% | 4.01% |
| 15-yr Fixed | 3.19% | 3.36% |
| 1-yr Adj | 2.74% | 3.4% |
* national averages
Got a Question?
Do you have a question relating to real estate appraisals? We can help. Simply fill out the form below and we'll contact you with the answer, with no obligation to you. We guarantee your privacy.