Below are reviews Realtors and Homeowners about Lanier Appraisal Service and Mary Thompson as an Appraiser. We Specialize in Lake property but conduct appraisals on ALL Single Family Residential Homes and Vacant Lots. Voted Best Appraiser in Hall County for 2018 by local voters.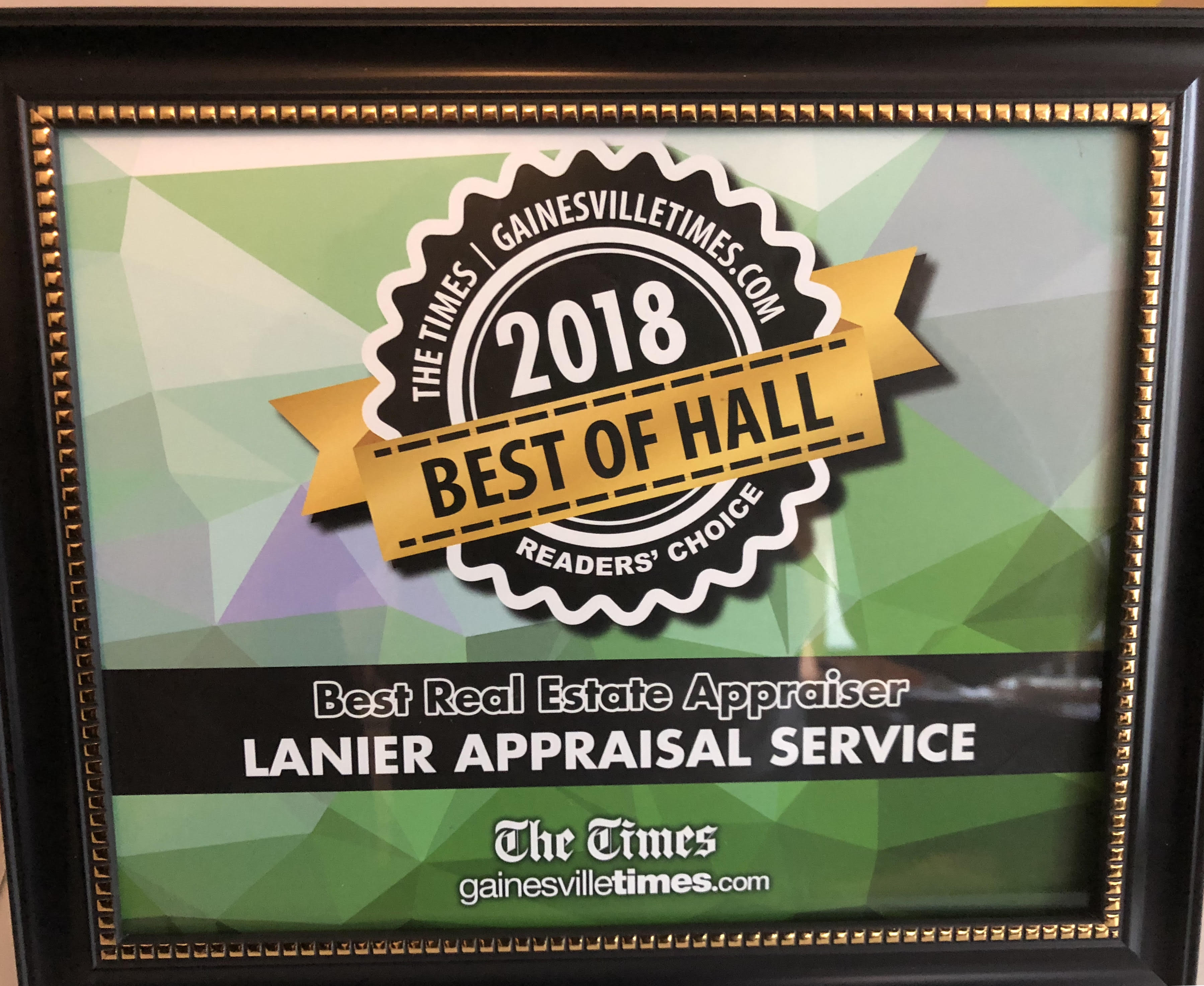 ** Just in case you may have seen 2 Yelp reviews on my service...Be aware both reviews violated Yelp's own terms of service yet they refuse to remove them. Yelp is notorious for allowing negative reviews to stand and positive ones to fall through the cracks. One reviewer was not even my client at that time, the other was thinking a big new office building in full view behind her town home would not impact value and overlooked sales inside the same development used in our report* I want to be up front and honest with any potential clients. Please read in full my replies to those 2 reviews which are several years old by now and then make up your own mind after review of my website and reading these real and very legit Google Reviews below from actual Clients and Realtors that I work with. THANK YOU !
Link to all Google Reviews
David Bryant-Homeowner


We use Mary to help us when we wanted to sell our home on Lake Lanier. We paid for a personal appraisal before listing the home to know the market and the right asking price. We found Mary to be very knowledgeable of the lake. Her appraisal helped us to maximize our Sale Price. We would recommend using Mary.